Back to shop
The Peach Truck Cookbook
The Wall Street Journal Best Seller and Amazon Editor's pick!
When Stephen and Jessica Rose settled in Nashville, they fell in love with their new city. Their only reservation: Where were the luscious peaches that Stephen remembered from his childhood in Georgia? Amid Nashville's burgeoning food scene, the couple partnered with his hometown peach orchard to bring just-off-the-tree Georgia peaches to their adopted city, selling them out of the back of their 1964 Jeep Gladiator in Nashville's farmer's markets. Since starting their company in 2012, Stephen and Jessica have attracted a quarter of a million followers on social media and have delivered millions of peaches to tens of thousands of customers in 48 states. With The Peach Truck Cookbook, the couple brings the lusciousness of the Georgia peach and the savory and sweet charms of Southern cooking, as well as the story behind their success and an insider's guide to the Nashville food scene, to readers everywhere.

From first bites to easy lunches to mouth-watering dinner dishes and sumptuous desserts, The Peach Truck Cookbook captures the Southern cooking renaissance with fresh, delectable, orchard-to-table recipes that feature peaches in every form. Whether you're craving peach pecan sticky buns, peach jalapeno cornbread, white pizza with peach, pancetta, and chile, or peach lavender lemonade—or have always wanted to try your hand at making a classic peach pie—Stephen and Jessica have you covered. Many of Nashville's most celebrated hotspots and chefs, including Sean Brock and Tandy Wilson, have contributed recipes, so you'll also get a how-to on cult menu items such as Burger Up's Peach Truck Margarita. Also included is a pocket peach education—as Jessica and Stephen take you through peach varieties, best harvesting practices, and everything you need to know to have a peach-stocked pantry.

Full of character and charm, The Peach Truck Cookbook is not only an essential addition to the peach-lover's kitchen, it will bring the beauty of summer to your table all year round.

Customer Reviews
Write a Review
Ask a Question
12/22/2021
Erin B.

United States
Meh
It was ok. I expected more tastiness, but honestly, I gave most of my 2 deliveries away because I felt there was a lack of taste. I will do the peaches again, but probably won't do the oranges again
12/15/2021
Jaime L.

United States
Peach Truck Cookbook
This cookbook is truly great. There is a huge variety of recipes, one for every occasion. The pictures are beautiful! The stories at the beginning of each chapter as well as at the top of each recipe were a delight to read. Not only do I want to make almost every recipe in the book but it also made me want to visit Nashville to go to the places mentioned. I have already started making a few recipes using the peaches I froze and can't wait until next peach season to make even more. I have a feeling this is a cookbook I will be reaching for every peach season.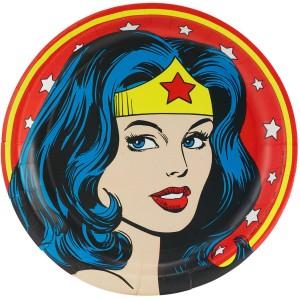 DR
11/17/2021
Darreth R.

United States
Love it!
Everything about The Peach Truck is amazing. I can't wait to start trying some of these recipes. And the pictures and stories are AMAZING!
11/16/2021
Angie M.

United States
More Than a Cookbook
I really like that the story of the Peach Truck was included with the recipes. Can't wait to try the recipes. They look wonderful.
10/29/2021
M. HURST

United States
Love this cookbook
Purchased this cookbook with my tour stop peaches last year, and absolutely love it. We have made tons of the recipes and haven't had a bad one yet. Would definitely recommend!