Thank you for a great season!
Peach season 2023 may be over, but you can still shop our pantry products!
Plus, join our email list to be the first to know about our fall and holiday offerings, and to be first in line next peach season!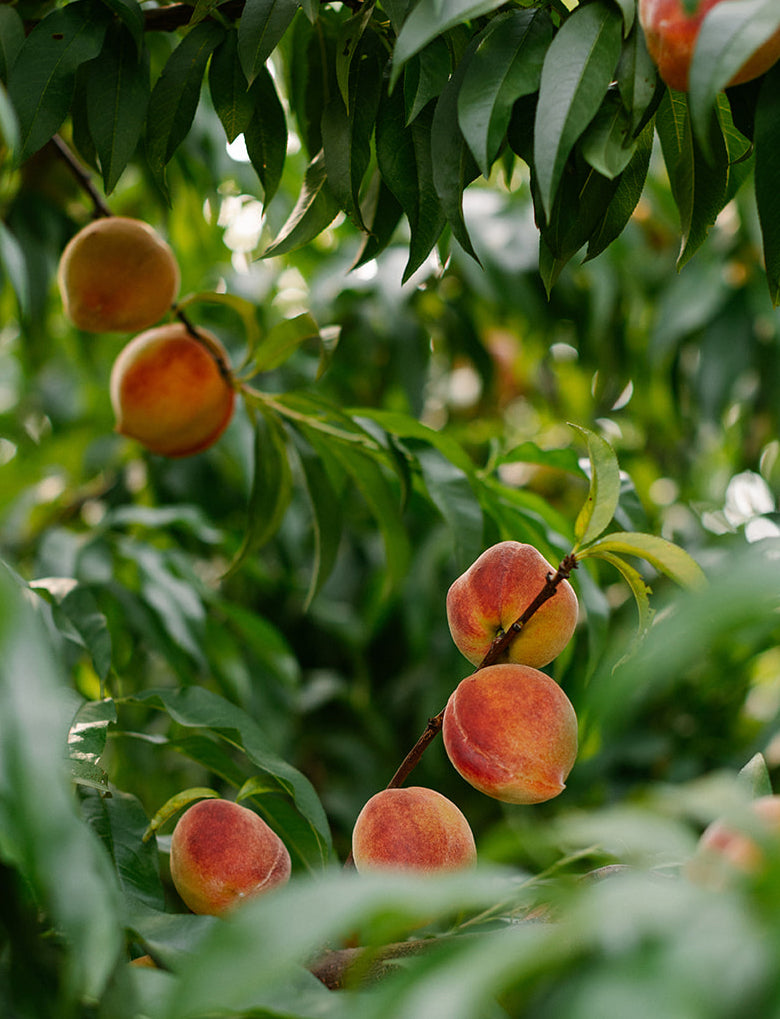 It's all about timing.
Experience good foods just as Mother Nature intended. We partner with farmers to deliver perfectly ripened fruit off the tree and to your door – within hours.
See How It Works
January - February

Shh...Peach trees are resting and getting much-needed chill hours.

March-May

Dreaming of summer and starting pre-orders for this year's peaches!

June - August

It's the most wonderful time of the year. Peach Season!

September- October

Peach season is over, but thankfully our freezers are stocked!

November - December

Shop our unique Holiday Gifts!
What Folks are Saying:
"These peaches are by far the best peaches I have ever tasted!!" - Wendy I.
"It reminded me of how peaches tasted in my childhood - juicy and sweet!" - Gina D.
"It is like eating a peach right off the tree." - Patty C.
"What a peach is supposed to taste like." - John T.