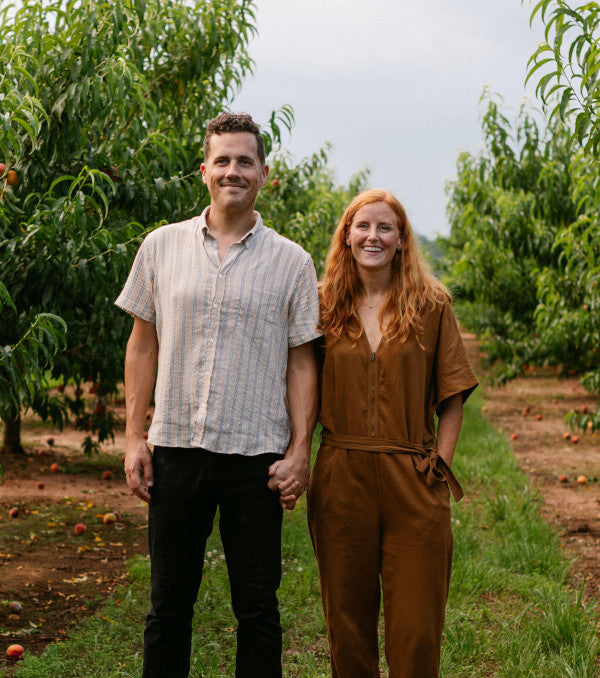 The Peach Brothers is now part of The Peach Truck!
The Peach Brothers has officially become part of The Peach Truck, and we are so grateful to have you!
If you loved The Peach Brothers tour you'll feel right at home at one of our tour stops — just choose a pickup location, place your order, and bring your QR code to collect your peaches. If you'd prefer the convenience of home delivery, we have options for you too!
Thank you for your support of The Peach Brothers tour in the past, we look forward to bringing you the freshest, juiciest peaches - hand-picked and right to your town - all summer long. 
— Stephen & Jessica Rose
    Founders of The Peach Truck
The Peach Truck Tour, coming to nearly 30 states summer 2022! Simply choose from one of our convenient pickup locations and pre-order a 25 lb box of peaches for pickup at a set date and time. Save big by getting in bulk!
So many peaches ... so much summer fun!
With full and half seasons subscriptions, or single boxes of 13 peaches, get the freshest peaches delivered right to your doorstep - all summer long.
The simplest plan you'll make all summer!