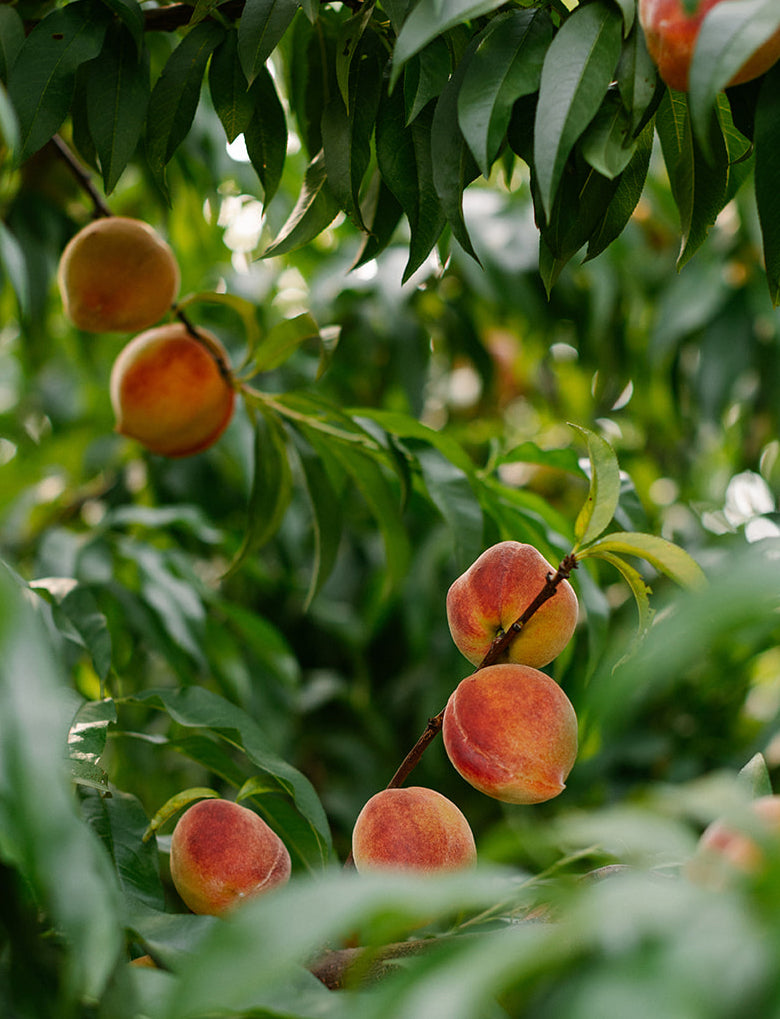 It's all about timing.
Experience good foods just as Mother Nature intended. We partner with farmers to deliver perfectly ripened fruit off the tree and to your door – within hours.
See How It Works
January - February

Shh...Peach trees are resting and getting much-needed chill hours.

March-May

Dreaming of summer and starting pre-orders for this year's peaches!

June - August

It's the most wonderful time of the year. Peach Season!

September- October

Peach season is over, but thankfully our freezers are stocked!

November - December

Shop our unique Holiday Gifts!
What Folks are Saying:
"These peaches are by far the best peaches I have ever tasted!!" - Wendy I.
"It reminded me of how peaches tasted in my childhood - juicy and sweet!" - Gina D.
"It is like eating a peach right off the tree." - Patty C.
"What a peach is supposed to taste like." - John T.