Thanks for a Great Summer!
That's a Wrap!
Thanks for making 2023 another amazing year for The Peach Truck. It was a tough year for peaches but we were glad to still bring you the freshest, most delicious peaches nature has to offer.
Shop Home Delivery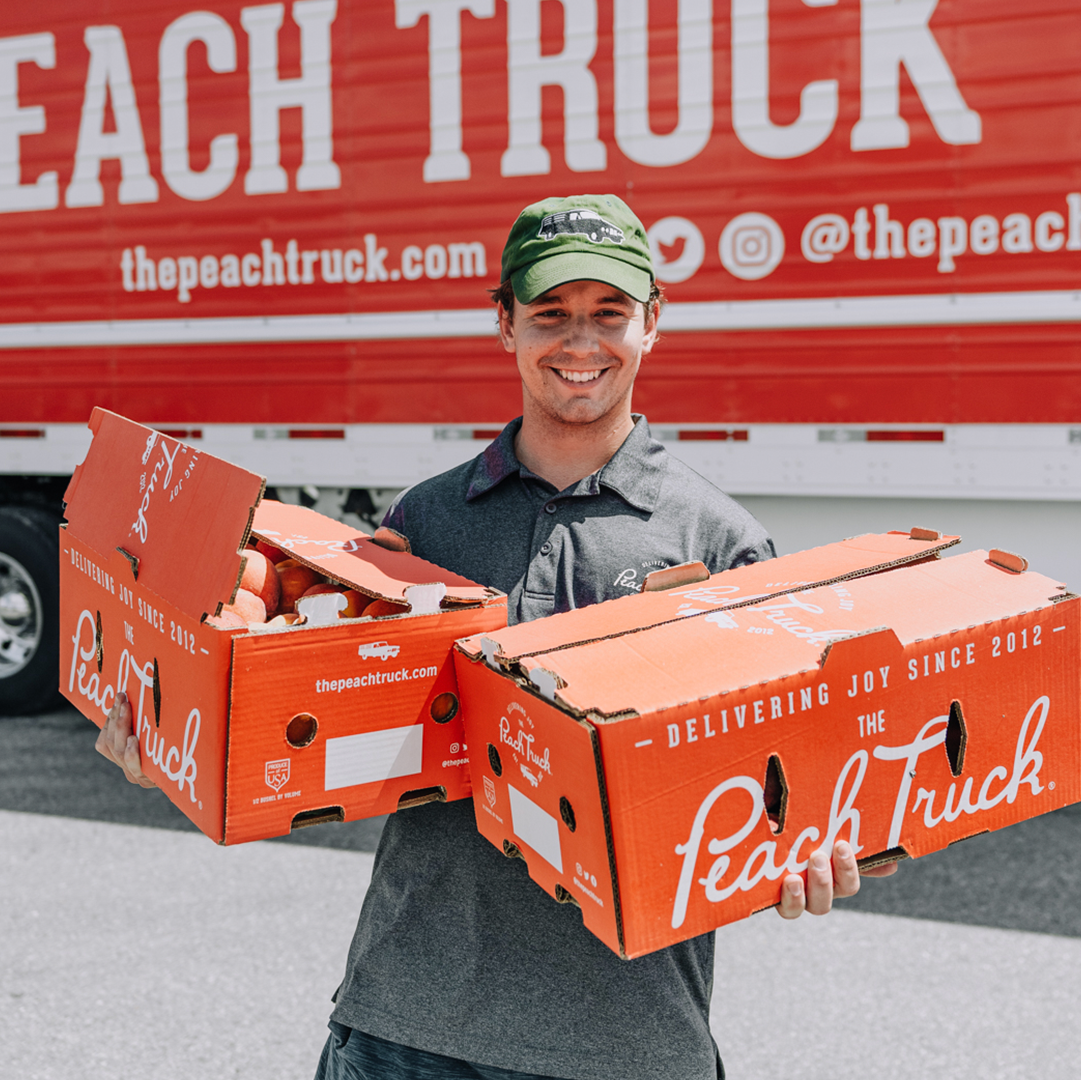 From the farm to your town.
The Peach Truck delivers fresh, tree-ripened peaches to 25+ states for local pickup in a city near you.
The secret to the best tasting peach is simple: freshness. We pick, hand pack, and ship these peaches to you within hours of being on the tree. You simply can't get a fresher (or tastier) peach without picking it yourself.
Make sure to sign-up above to find out when we'll be in your neck of the woods.
Over 5,000 5-Star Reviews
We can't wait to see y'all next summer!