Shop The Peach Truck Products
Shop Fresh Peaches
Out of Season

Regular price $50.00 - $90.00

Sale price $50.00 Regular price

Unit price per

SOLD OUT

Out of Season

Regular price $200.00 - $375.00

Sale price $200.00 Regular price $200.00

Unit price per

SOLD OUT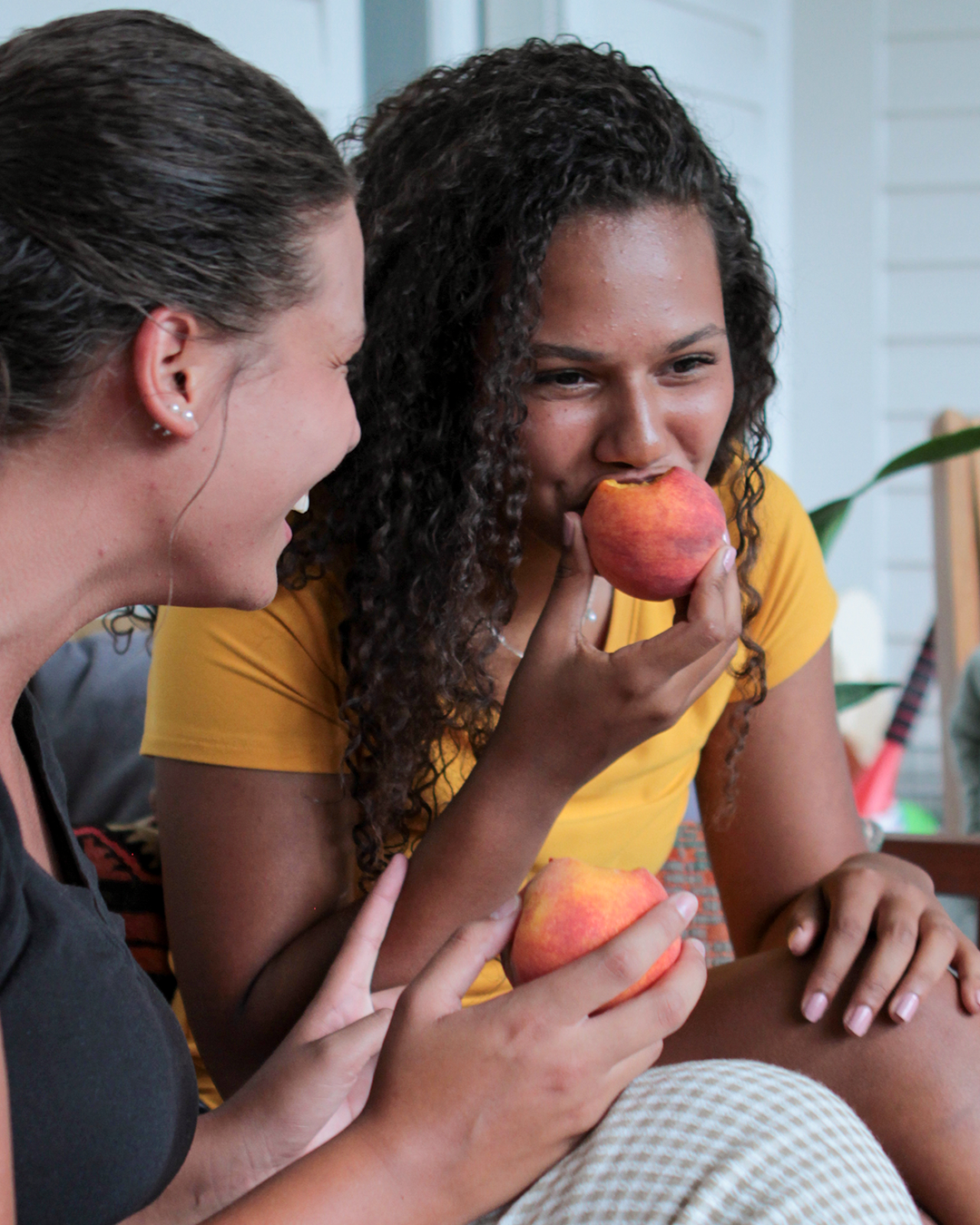 Peaches like you've never tasted.
The moment you bite into a juicy, rich, just-off-the-farm fruit, a rush of FLAVOR hits your mouth. Your senses spark as you realize, "This is what a peach is supposed to taste like!" People are astounded by the delicious difference between freshly-picked produce compared to the offerings at their grocery store.
Wow! These are unlike ANYTHING you can get in Pennsylvania, where peaches from grocery stores are hard, tasteless, and very unappealing. Not so for these four peach truck peaches. The skin was perfect, the texture was perfect, and the sweetness was remarkable - Dave S. (Aug '21 - Double Box)
These peaches deserve all the hype. Truly the most delicious, sweet and juicy peaches you will find. - Jackie (July '21 - Double Box)
The arrival of the UPS truck was the highlight of the week. My family actually cheered out loud when I told them I'd signed on for this season! - Susan H. (Mar '21 - Full Season Sub)
Peach truck is the best way to get fresh, delicious peaches. Everyone of the peaches were juicy and sweet. - Sue B. (Oct '21 - Fresh Peach Box)
Peaches are my favorite fruit and it's very hard to find perfect ones. They are either hard and tasteless or soft and mushy. Peach Truck peaches were perfect and well worth the price. The peach jam was amazing too! - Tina R. (Nov '21 - Peaches & Jam Box)
Freshness Guarantee
Our team is passionate about quality. If there's an issue with your order, we'll make it right. Just contact us within 30 days of your order.