Back to shop
The Sauce Trio
These limited edition, small-batch salsa and sauces add a peachy kick to your summer cookouts. We've combined fresh peaches with just the right spices to liven up your favorite savory dishes. The Sauce Trio includes:
Signature Peach Salsa - A gorgeous blend of sweet & spicy. This salsas sets the table with yummy peach chunks you can see and a spice you can't deny. Grab an extra bag of chips and dig in! 19oz.
Habanero Peach Hot Sauce - This sweet heat is hard to resist with a blend of peaches, vinegar, habanero pepper, brown sugar, and spices. Perfect on fish tacos, chicken, pork, eggs… just about anything! 5.75oz.
Signature Peach BBQ Sauce - Great meats deserve an impeccable BBQ sauce. We've reached the right vinegar/tomato balance with an added mix of peaches and spices. Perfect on wings, ribs, burgers, vegetables, or on its own. It's that good! 15oz. 
Customer Reviews
Write a Review
Ask a Question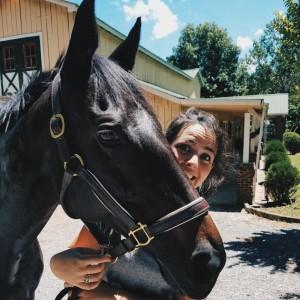 M
11/28/2021
M
Individually sell Salsa please!
I am begging, and I mean begging Y'all to sell the Salsa individually on your website. A favorite of my family, i would love to be able to gifT it without breaking the bank on it.
10/28/2021
ErIca

United States
DElivery dropped the ball but they made It rIght
My box was delivered on its side and the poor BBQ sauce was broken and had leaked everywhere. This was obviously not The Peach Truck's fault as the box was packed well with bubble wrap and everything. When I reached out to let them know, though, they were super kind and very quick to make it right! My new box arrived just a couple days later, fully intact. Each sauce is delicious (I would expect nothing less when the peaches they start with are so amazing!) and they all pretty much go with anything, so I'm a happy camper and would order again!
10/27/2021
Sue G.

United States
Love it!
We have purchased these before and needed more.
10/27/2021
Charlene W.

United States
The Sauce Trio
All 3 sauces were awesome but I wish you could also by them separately.
10/21/2021
Karen E.

United States
Loving the peaches!!!
Love love love the peach bbq sauce and the peach hot sauce. Don't love my salsa to be sweet - but that's just a matter of preference. It's still an awesome product - so I'm giving it to my niece who I think will love it.