The Pecan Trio
Regular price $45.00
Sale price $45.00 Regular price $0.00
Unit price
per
Description

Hand-shelled and fresh off the tree, no other pecan tastes like a Peach County pecan. Grown with attentive care on Pearson Farm in Fort Valley, Georgia, these pecans are naturally smooth and creamy with incredible warm, nutty tones. Choose our Pecan Trio Sampler or order 3 bags in your favorite flavor. 




NATURAL RAW PECANS - Packed with antioxidants and protein, these gourmet, raw halved pecans don't need a stitch of seasoning to be delicious. Smooth, creamy flavor and a delightful crunch elevate any salad or snack or baked goods. Your pecan pies will thank you. 

10oz. Our raw pecans are processed in a dedicated facility and are free from cross-contamination from other types of nuts. 

 

ROASTED & SALTED PECANS - Oven-roasted and then lightly salted, these pecans are a go-to snack for any nut lover. Sprinkle them as a topping for a salty crunch or enjoy them by the bagful.

10oz. Cooked in a facility that handles peanuts and tree nuts.




GINGERBREAD PECANS - An instant holiday classic that you'll crave long after the season is gone. These Gingerbread pecans are roasted then glazed with the perfect amounts of cinnamon, ginger, sugar, and salt. Stock up all year long, we won't tell.

10oz. Cooked in a facility that handles peanuts and tree nuts. 
Review Summary
Customer Reviews
Write a Review
Ask a Question
08/09/2023
Linda C.

United States
Peaches and pecans
The peaches were outstanding as usual, only this year tasted even more peachy. Just delicious. We've already finished the whole box. The pecans were a little past their prime. They tasted old and just this side if being rancid. We ate one bag and put the rest in the freezer. Maybe they tasted funny because they got so hot during shipping.
08/03/2023
Lorraine A.

United States
Pecans
I have only tried the gingerbread pecans so far and they are delicious.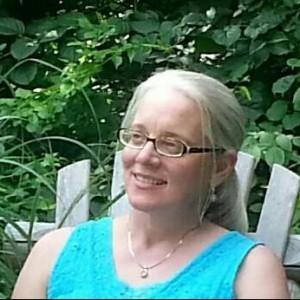 AS
07/06/2023
Aleta S.

United States
Raw Pecans
The raw pecans always taste fresh and delicious. Every year I order six bags and keep them fresh in my freezer.
06/13/2023
Heather P.

United States
Gingerbread pecans
Umm. Where have these been all my life?! These things are ADDICTING! I have to stop myself from eating the whole bag. Love it on top of my overnight oats for a little crunch and sweetness!
06/09/2023
Donald P.

United States
My Favorite Snack
I just loved the apples, the peaches and the pecans in my last few orders and most likely order more from The peach truck on other seasons. The employee are very curious and helpful and friendly. I have told others about the peach truck. Thank you